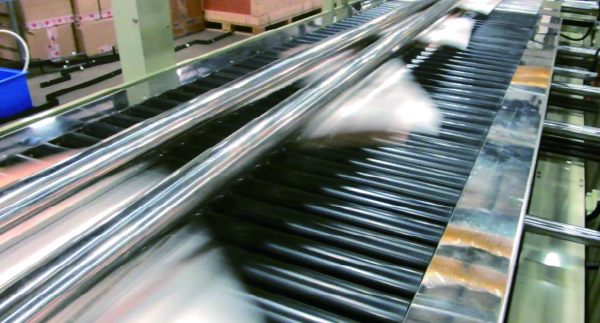 TURNING STATION
It allows turning the blank from 90 to 180 degrees. It is essential for production of special cartons like beer carriers. It makes cartons can be folded additional times and be glued very efficiently.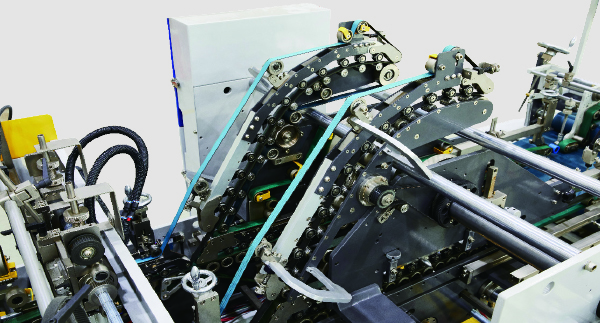 EJECTOR
It detects effectively and ejects defective blanks. Accurate detection is possible at high speed through know-how and skills of SIGNATURE. The operator can identify the reason for detection quickly at the upper part as it ejects the blanks to the top-side.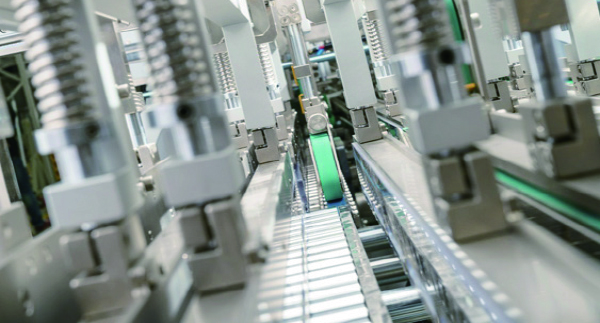 NICK BREAKER
It enables to break many nicks without any scratches on the surface when the process required such as a bottle carrier.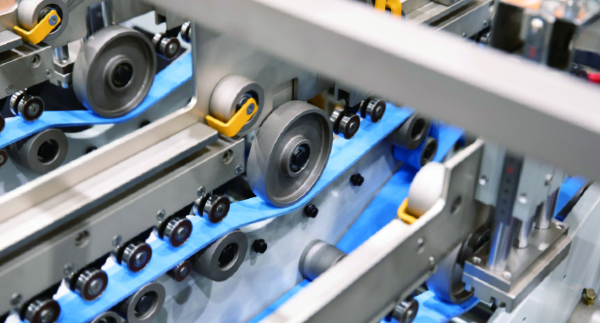 FAST FOLD
It allows jobs to be folded naturally compared to the conventional hooking method. The traditional hooking method is limited by spring inertia, which makes it difficult to increase the speed of production. However, FAST FOLD with the wave is not affected by inertia and delivers up to 70,000 sheets per hour without speed limits.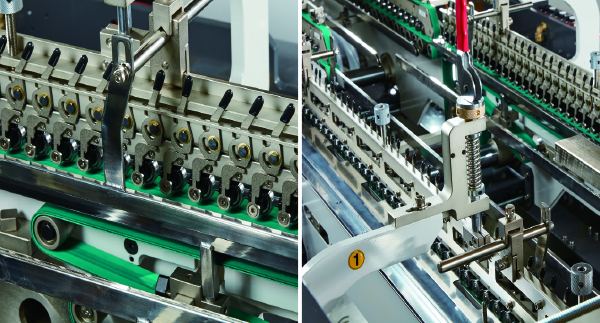 CARTON ALIGNER
The Alignment device, which aligns the blanks from the feeder at any speed, is essential for accurate folding.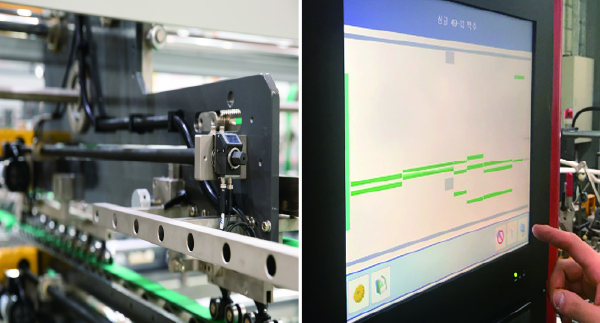 AUTO JOG
Automatic carrier setting allows to operator to reduce the makeready time. It eliminates stress and waste of time from make-ready and allows us to enter, save and recall the data regardless of size and amount.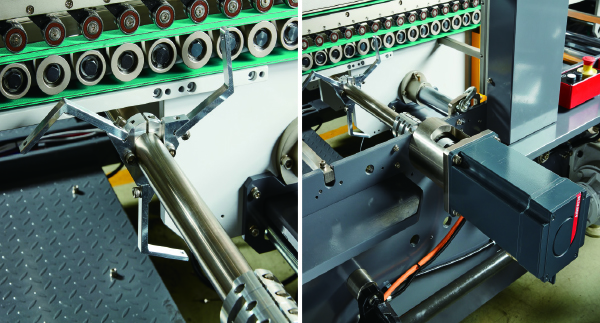 BACK FOLDING DEVICE
The servo back folding system developed by SIGNATURE's technology realizes 50,000 sheets per hour with servo motor from Germany (World's first). It allows easy operation just by inputting distance, angle, and speed.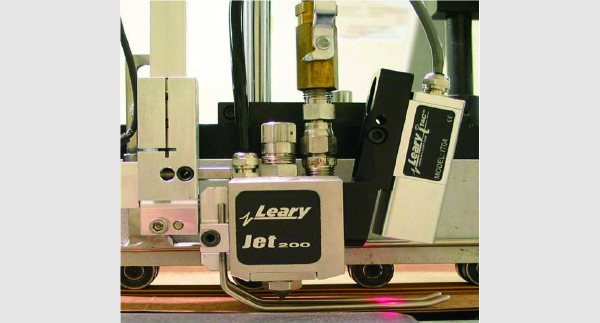 GLUE GUN SYSTEM
As a device of dispensing the glue on the correct position, it allows to dispense a certain amount of glue exactly at the high-speed. Detecting the defective blanks is also available using the sensor.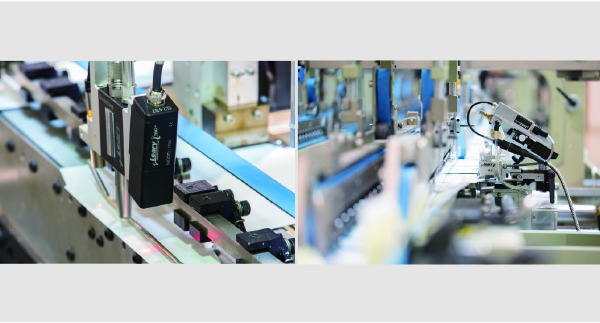 GLUE DETECTION SYSTEM
Additional detection such as upper and lower glue detection, bar code and pharma code reader are available by utilizing a gun controller and optional device.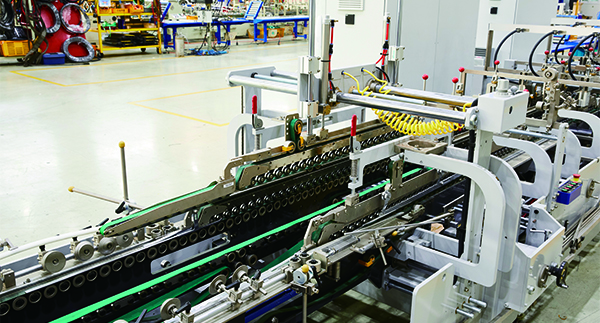 FINAL FOLD MS Carrier UP/DOWN
It is a device that automatically moves the MS carrier of Final Fold section up and down using the pneumatic method. Other company's device must be manually attached and removed, but our device can automatically move up and down by just one lever without manual works. So it greatly reduces working time and naturally increases work efficieny..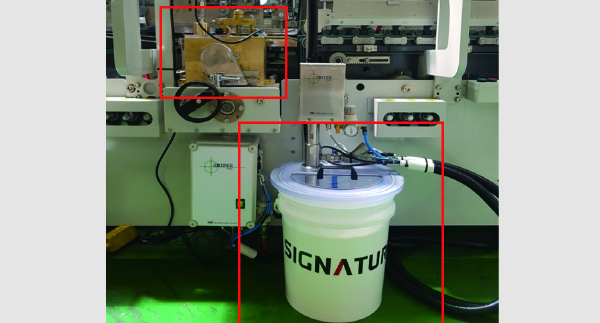 AUTOMATIC GLUE SUPPY DEVICE
With large storage capacity and accurate glue supplying, it prevent the no-glue phenomenon. It reduces working hours and improves productivity. Also, it supplies automatically through the pump and can be used cleanly without overflowing.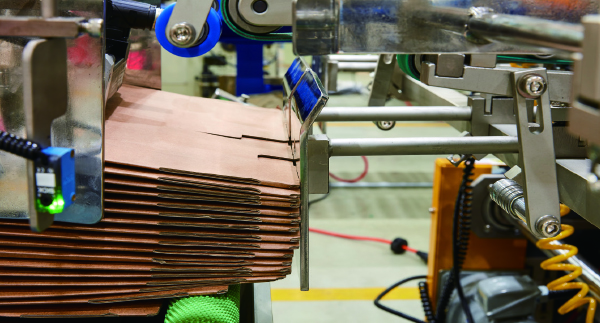 SPANKER
It rectifies the bugle effect caused by the influence of the flute after gluing so that it enables the maintenance of the quality of gluing and alignment. It aligns according to speed of machine and flutes.